Crimestoppers Scotland joint campaign to stop abuse of shopworkers welcomed by Usdaw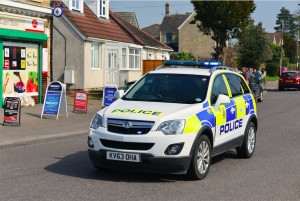 Retail trade union Usdaw has welcomed the recent launch of a joint campaign by Crimestoppers Scotland to raise awareness and stop abuse of shopworkers. The key message is to 'speak up 100% anonymously about attacks on shopworkers'.
The independent charity Crimestoppers Scotland joint campaign comes following the passing of the Protection of Workers (Scotland) Bill, which was successfully steered through the Scottish Parliament by Daniel Johnson MSP (Labour, Edinburgh Southern). The campaign is supported by Usdaw, the Scottish Grocers' Federation and the Scottish Government.
Usdaw's 2020 survey of 2,729 shopworkers across the UK found that:
88% experienced verbal abuse
61% were threatened by a customer
9% were assaulted
Stewart Forrest – Usdaw's Scottish Divisional Officer says: "Retail staff have been on the frontline throughout the coronavirus crisis, helping to keep our communities fed, despite the risks of contracting the virus. We owe them a debt of gratitude and abuse should never be a part of their job.
"The final results of our 2020 survey show that 9 in 10 shopworkers had been abused last year. So we very much welcomed the ground-breaking legislation to protect shopworkers from violence, threats and abuse, passed by the Scottish Parliament last month. Usdaw has campaigned for many years to secure these legal protections.
"Crucial to the new law having the desired impact is criminals understanding that assaulting and abusing shopworkers is totally unacceptable. So we welcome the opportunity to work with Crimestoppers Scotland, the Scottish Government, police and retailers to promote that message. Our hope is that this new legislation will result in retail staff getting the protection and respect they deserve."
Angela Parker of Crimestoppers says: "Everyone has the right to feel safe. Violence and aggression towards shop staff can often leave people traumatised with vital, local shops at risk of closing. We would encourage communities to speak up to our charity 100% anonymously if they know or suspect who is responsible."