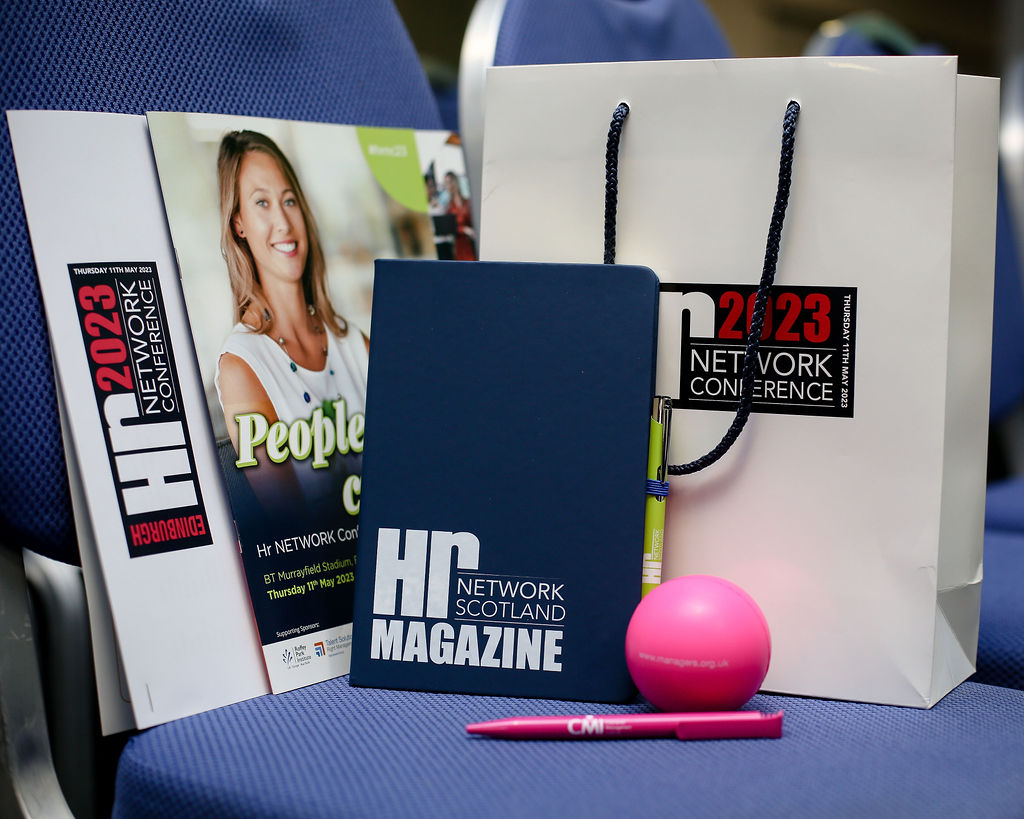 The Hr NETWORK National Conference & Exhibition 2023
took place on Thursday 11th May 2023 at the home of Scottish Rugby,
the magnificent BT Murrayfield Stadium.
Following a hugely successful Conference & Exhibition in May 2022, followed by the incredible reaction from Sponsors & Guests at our recent Hr NETWORK National Awards at the Hilton Glasgow in November, we are delighted to announce details for the forthcoming and hugely anticipated annual Hr NETWORK 'PEOPLE-FIRST CULTURE' Conference & Exhibition 2023.
Located just 10 minutes from Haymarket, with unlimited parking and an Edinburgh Tram stop situated at the entrance to the stadium, we are delighted to host this years event at one of Scotland's premier venue's. With delegates attending from across the people management & development landscape in Scotland and the wider UK, there are SIX keynote speaker sessions throughout the day, designed for delegates to gain invaluable insight and inspiration from a range of people directors and experts on a range of topics.
6 KEYNOTE SPEAKERS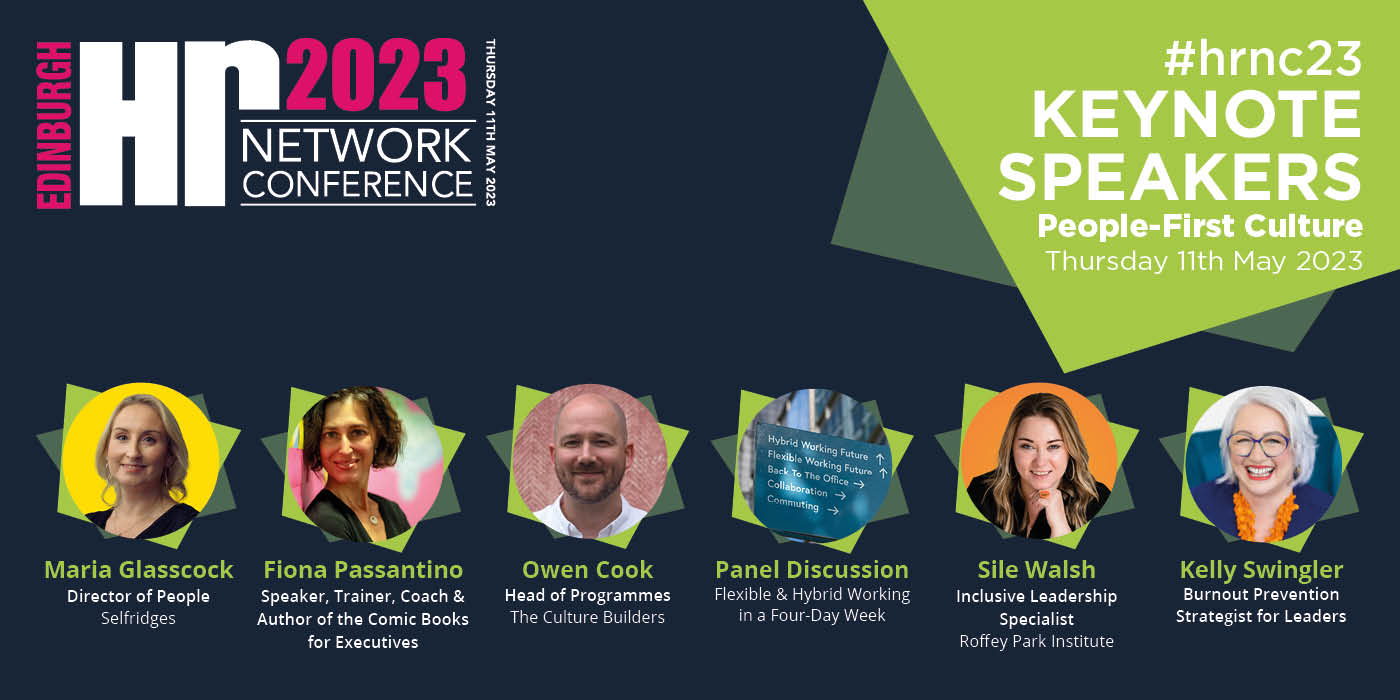 We are very excited to announce our Keynote speaker programme. Our KEYNOTE SPEAKERS come from a wide range of award-winning organisations who have created and implemented a sustainable workforce plan in the midst of a post-pandemic culture, and are reaping significant organisational benefits that have led to increased productivity, improved job satisfaction metrics and gained a clear competitive advantage in their marketplace will provide valuable insight into implementing a sound and measurable people plan following the catastrophic impact from the Pandemic.
Keynote session topics include:
Inclusive Leadership: Contributing to psychological safety, organisational performance, and employee engagement
Wellness: What part does identity play in burnout prevention and what's the true cost
People Before Profit: Embedding a people-first approach in your organisation
Learning & Development: Creating opportunities for all
Panel Debate: Flexible & Hybrid Working and exploring the case for a four-day week
Women In Leadership: The power of equity, balance and fairness
IMPORTANT DELEGATE INFORMATION
We are very much looking forward to welcoming our delegates to BT Murrayfield Stadium, Edinburgh on Thursday 11th May for the Hr NETWORK National Conference & Exhibition 2023, in partnership with Roffey Park Institute and supported by Right Management and Search Consultancy.
We have a fabulous day lined up for you including SIX wonderful keynote speakers, a wide range of HR product, service and technology partners in our dedicated Exhibitor Area, fantastic networking and knowledge sharing opportunities and a lovely lunch, refreshments and other goodies during the day too.
TIMINGS
8.15am – 9.15am – Registration, Tea's & Coffee's, Exhibition & Networking
9.20am – Conference Opens
10.30am – Morning Break, Tea's & Coffee's, Exhibition & Networking
12.30pm – Lunch, Exhibition & Networking
15.10pm – Afternoon Break, Tea's & Coffee's, Exhibition & Networking
16.40pm – Conference Summary
16.50pm – Conference Close
Important information for entry BT Murrayfield Stadium
Delegates should enter the stadium via the Roseburn Street security gate. Your name will appear on the list of registered delegates and security staff will direct you from there.
BT Murrayfield Stadium,
Roseburn Street,
Edinburgh,
EH12 5PJ
There is unlimited parking available and whether you are arriving by car or public transport, you will be directed to the West Stand in the Stadium, where you will enter through the main dedicated entrance for the Thistle and President Suite's.
Hr NETWORK and BT Murrayfield Stadium staff will be on hand to direct you to the Registration Desk situated on the first floor. The Exhibitor Area is situated in the Thistle Suite and the Keynote Speakers will present their sessions in the President's Suite.
For further details on public transport to BT Murrayfield Stadium, please visit: https://www.scottishrugby.org/
POST-COVID INFORMATION
The legal requirement for delegates to wear face masks is no longer being enforced, therefore face masks are not required to be worn at any time during the Conference & Exhibition.
Delegates may wear a face mask if they wish to do so. Please note that all delegates attending the Conference have declared on their booking form that they double vaccinated, however Hr NETWORK will not be scanning delegates as they enter the event.
If you feel unwell on the morning of the Conference or are showing symptoms of COVID-19, please do NOT attend the Conference.
Please note that access to BT Murrayfield Stadium through the security gate on Roseburn Street, is for 'Registered Delegates' ONLY.
Registered delegates who are unable to attend on the day but who wish to allocate their delegate place to a colleague, MUST notify the Hr NETWORK Conference Team prior to registration, by email: subscriptions@hrnetworkscotland.co.uk
Please note that if your replacement delegate is not registered prior to the welcome registration, this may cause a delay at the gate and admission may even be denied.
There is a lift at the main Reception and if you require special access or have any enquiries with reference to the Conference & Exhibition, please do not hesitate to contact the Conference Planning Team on Tel: 0131 625 3267 or email:  subscriptions@hrnetworkscotland.co.uk
https://hrnetworkjobs.com/events/conference/
WE LOOK FORWARD TO WELCOMING YOU TO THE NATIONAL CONFERENCE & EXHIBITION in EDINBURGH on Thursday 11TH MAY 2023.

BT Murrayfield Stadium is located to the West of Edinburgh's city centre
BT Murrayfield Stadium, Roseburn Street, Edinburgh, EH12 5PJ
Unlimited parking
12 minute walk from Haymarket Train Station
Edinburgh Tram stop situated at Entrance to Stadium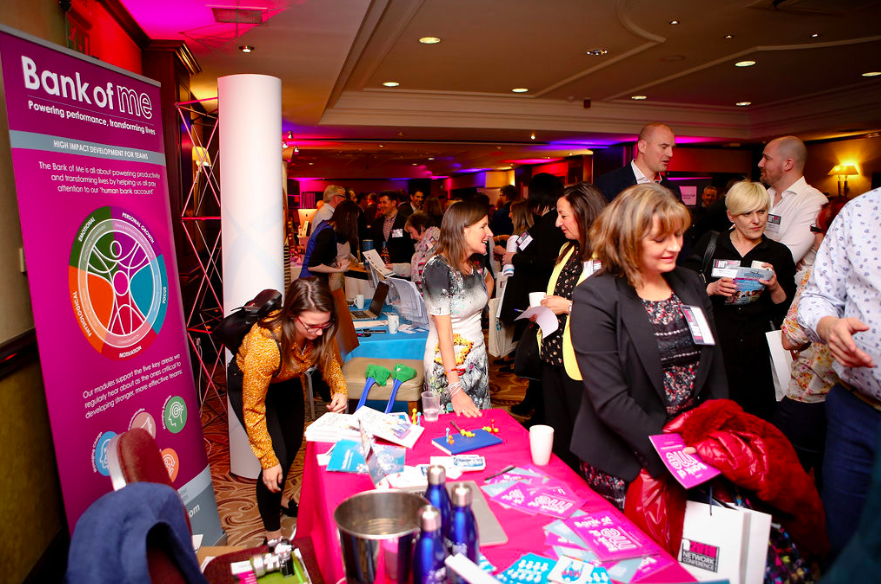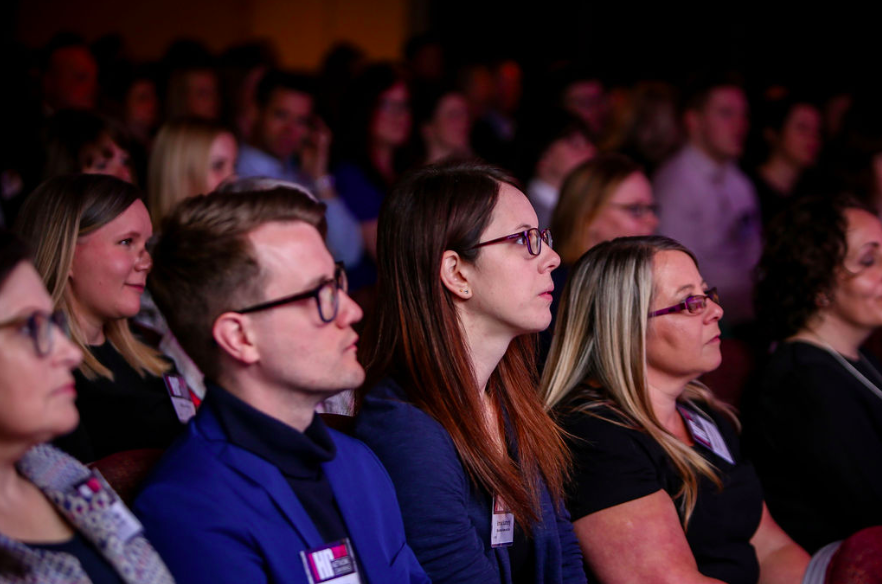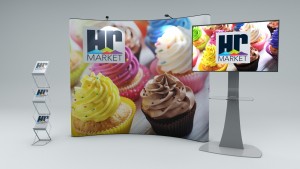 DELEGATE PACKAGE INCLUDES:
6 Keynote Speakers
Networking  & Exhibitor Area
Lunch & Refreshments
Delegate Bag & Goodies
Official Conference Programme & Delegate List
DELEGATE COSTS: 
Delegate Cost – £165+VAT
Group discounts are available for 6+ Delegates
Payment options include Debit/Credit card or BACS payment
THE DELEGATE BOOKING FORM CAN BE FOUND BELOW.
For further information regarding the Conference including speaking, sponsoring, and exhibiting, please contact the Conference Planning Team on Tel: 0131 625 3267 or email: subscriptions@hrnetworkscotland.co.uk
Demand for delegate places at our Conference is very high, with delegates currently securing their place. We therefore advise early bookings to avoid disappointment.