Hr NETWORK 'ONLINE' Conference & Exhibition – 'Strategic Workforce Planning & Leading Out of Lockdown ' Thursday 13th May 2021
6 KEY NOTE SPEAKERS:  'STREAMED LIVE'
6+ DIGITAL SESSION SPEAKERS:  (ON-DEMAND)
The Hr NETWORK Conference & Exhibition 2021 will take place ONLINE on Thursday 13th May 2021 with delegates from across the world of people management and development in Scotland. Delegates will be able to attend six 'LIVE' Keynote speaker sessions throughout the day along with a wide range of pre-recorded Breakout Sessions.
ONLINE ONLY
Due to continuing COVID restrictions announced recently by the Government, the Conference will be online only and organisers are planning a hugely exciting online event designed to bring everyone back together again, albeit virtually.
Hr NETWORK is delighted to announce that the 'ONLINE' Conference & Exhibition with SIX keynote speakers will also include a full range of digital pre-recorded presentations for up to 28 days after the Conference. We have worked extremely hard with our technology partners to be able to deliver our first 'online' event which will offer ALL delegates the chance to attend ALL sessions, and offer a hugely interactive and exciting conference experience.
Speakers from a range of award-winning organisations who have created and implemented a sustainable workforce plan in the midst of a pandemic, and are reaping significant organisational benefits that have led to increased productivity, improved job satisfaction metrics and gained a clear competitive advantage in their marketplace, will provide valuable insight into implementing a sound and measurable people plan.
AGENDA & SESSION TIMINGS:
8.30am – Preview, Exhibition and Networking
9.30am – Opening of Conference – Welcome from Clare Moore & Lee Turner
9.45am – 10.30am – Atholl Duncan, Author, Leaders in Lockdown
10.35am – 11.20am – Susan DeFazio, Founder, Be Future Ready Today
11.20am – 11.35am – Morning Break + Exhibition & Networking
11.35am – 12.20pm – Francis Lake, Head of Organisational Development, Virgin Money UK plc
12.20pm – 1.10pm – Lunch Break + Exhibition & Networking
1.10pm – 1.50pm  – Dr Arlene Egan, Director of Learning & Thought Leadership  , Roffey Park Institute
2.05pm – 2.50am  – David Sole OBE, Managing Partner, School for CEO's
2.50pm – 3.10pm – Afternoon Break + Exhibition & Networking
3.10pm – 3.55pm  – Zara Janjua, Women of the Future Finalist, Filmmaker, TV Presenter & Comedian
3.55pm – 4.10pm – Conference Summary and Final Questions
4.10pm – 4.15pm – Exhibitor Competition Announcements
4.15pm – Conference Close 
We are very excited to announce a wonderful range of KEYNOTE SPEAKERS below along with a full range of thought-provoking digital ON-DEMAND session topics.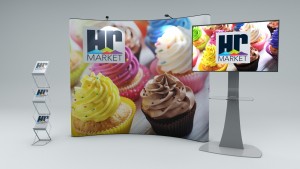 DELEGATE PACKAGE INCLUDES:
– 6 'LIVE STREAM' Keynote Speakers
– 6+ Breakout Sessions (ON-DEMAND)
– Virtual Exhibitor Area
– Interactive Networking Area
– Access to Conference for up to 28 days
– Live Chat
– Social Media Wall
DELEGATE COST: ONLINE
HR Practitioner/Others – £55+VAT
Group discounts are available 6+ delegates
Payment options include Debit/Credit card or BACS payment
THE DELEGATE BOOKING FORM CAN BE FOUND BELOW. For further information regarding the Conference including speaking, sponsoring, and exhibiting, please contact the Conference Planning Team on Tel: 0131 625 3267 or email: subscriptions@hrnetworkscotland.co.uk