Hr NETWORK Leaders Dinner 2020
Wednesday 13th May – Edinburgh
For many years, Hr NETWORK has gathered senior HR leaders to the annual pre-Conference leaders event, to take part in a discussion on some of the most topical subjects affecting the workplace, today. Always a great opportunity to come together and share knowledge and make new connections, the Forum format changed a few years ago.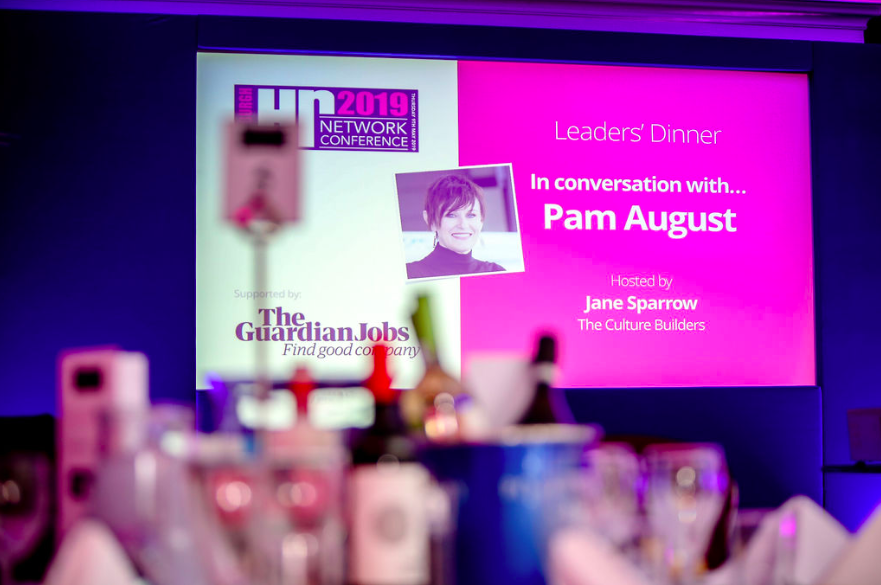 The format of the event is now an 'In Conversation' interview which, during 2018 featured Sandy Begbie CBE, former Chief People Officer at Standard Life Aberdeen (SLA). The 2019 Leaders Dinner featured Director of Engagement & Communications, Pam August from WestJet, Canada's most successful airline. Pam provided an exceptional insight in to Westjet's award winning culture and the exemplar employee value proposition which has been implemented in Westjet and Pam's interview was conducted by trusted Hr NETWORK associate Jane Sparrow from The Culture Builders.
The 2020 HR Leaders Dinner will take place on Wednesday 13th May at the Edinburgh Grosvenor Hotel in Edinburgh's West End.
For further details, on hosting a Table of 10 or to explore the various sponsorship opportunities, please contact: Tel; 0131 625 3267 or email: subscriptions@hrnetworkscotland.co.uk