More than 200 jobs were up for grabs at a special Midlothian youth talent yesterday. The event, at the National Mining Museum in Newtongrange, was held to provide more positive outcomes for up to 1000 local youngsters who have left school or college in the last three years.
At present 6.5 per cent of school leavers in Midlothian failed to get a job or go into training or further education last year. Organised by the Edinburgh, Midlothian and East Lothian Regional 'Developing the Young Workforce' (DYW) group, the event aims to match youngsters with industry opportunities.
The DYW Regional team and partners provided both young people and businesses with tools and support in delivering over 200 live opportunities.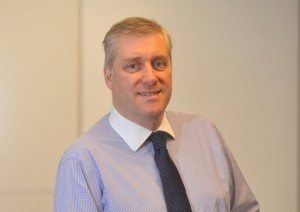 Businesses of all sizes from a variety of sectors showcased their open vacancies including full and part time roles, apprenticeships and paid school leaver internships with a view to recruiting talented young people.
Companies such as Scottish Gas, MacTaggart Scott and NHS Lothian were just some of those that have signed up.
As well as getting the chance to meet companies who are recruiting, the Skills Development Scotland careers team were on hand to offer young people guidance on interview skills, applications and CVs as well as other sources of support available in the region.
Sandy Begbie, Chief Operations Officer of Standard Life (pictured)  and chairman of the Edinburgh, Midlothian and East Lothian Regional Developing Young Workforce initiative, said: "These events are a practical way of employers informing young people of what opportunities are available and inspiring those who don't yet know what their next steps are. They talked directly to a variety of different organisations to find out what working with them would entail.
"Success will be seeing companies hiring young people as a result of this event. It's not just a quick fix, it is essential that both industry and young people get long term benefits from these opportunities. By bridging the gap between young people and local businesses, the DYW initiative will not only create a talented workforce for future generations, but also reduce the region's skills gap."