Recruitment sector stalwart launches start-up
Former Board Director for one of Scotland's leading global recruitment giant's Hudson, has launched a new start-up into the sector this week. Seasoned professional Lesley Cameron MBA has capitalised on her years of recruitment and consultancy experience with the launch of Cameron Connect Ltd. The move follows a remarkable 20-year career during which, she successfully partnered many leading corporates and SMEs to deliver strategic hiring plans.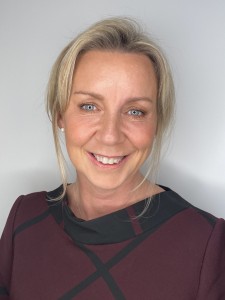 Lesley Cameron, Managing Director of Cameron Connect Ltd said of the new venture: "Launching Cameron Connect Ltd has been my ambition for some time, early on in my career I realised that my passion and purpose is helping and supporting others to succeed. Utilising my consulting and recruitment experience, my aim will be to provide a truly personalised recruitment service to customers.
"Whilst the recruitment sector has benefited from significant technological advances over the years, some of these sadly have been detrimental to establishing and building personal relationships between employers and potential employees. Our primary focus will be to enhance the recruitment experience for both employers and potential employees by providing guidance, expert advice, and continuous support.
"Now more than ever identifying and hiring critical talent is becoming more challenging as the UK continues to experience critical skill shortages across most industries and sectors. Combining direct head hunting with traditional and innovative recruitment methodologies, my ambition is to ensure that organisations secure critical hires to enable them to succeed."
Cameron Connect Ltd will focus on recruitment within mid to senior level permanent and fixed term contract positions within operations, customer experience, technology, digital & business change recruitment. The business will be based within Glasgow and will partner with clients across Scotland and the UK.