Embracing global talent of the future key to business success
Authenticity, accountability and accessibility are among the X factors that organisations must embrace if they are to attract the globalised talent of the future and drive forward successful, sustainable businesses. That was the message from Scottish business leaders across the technology and data industries who shared their insights to how organisations can capitalise on new ways of working while truly integrating diversity and inclusiveness (D&I) into their workforces.
All agreed that organisations which don't embrace these qualities now risk not only lagging behind but are likely to be forced to change to address the skills and talent shortage.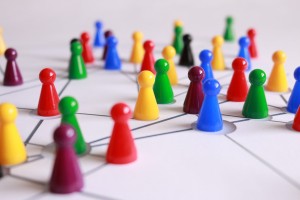 The business leaders were speaking yesterday (Wednesday, July 28) at a virtual roundtable focused on Exploring the Future of Talent. Hosted by MBN Solutions, panellists included: Elizabeth Hollinger, director of insight at Aggreko; The Data Lab's chief executive officer, Gillian Docherty OBE; and Samantha Bedford, chair of Scotland Women in Technology and a transformation leader in tech and digital.
They were joined by MBN Solutions' director of client services and the company's academy, Rob Huggins, and non-executive director, Paul Forrest, an industry-respected business mentor who works with a diverse range of organisations across the tech and data sector.
Among the themes discussed were purpose-driven leadership. Samantha said: "It has to begin with real authenticity. Purpose has become the new strapline for organisations and it's fundamental that they are living and breathing it with consistency sitting throughout their organisation.
"I'm not convinced, for example, that people really get the benefits of D&I. While it's good they know it's important, I think a number of businesses still see it as a box ticking exercise. It's often passive in that the response is often things like 'I need training' but I would say 'no, you need to go out and seek this'. There are a number of great consultants who can help."
Elizabeth said: "Organisations benefit from the experience and diversity of their workforce that they can use to build on the success. Truly diverse teams create better and more challenging conversations, as long as you make sure you create the right environment to make it work effectively where everyone can contribute.
"When it comes to recruitment, I think leaders need to be open minded and not necessarily match a long list of skills with people but look beyond that considering attitude and interest. The data industry moves so quickly and everyone who works in it has to continually learn and adapt. As part of our process when looking for a candidate, we also like to look at people's interests and passions."
All panellists agreed that stronger commitments to D&I were integral to overcoming future challenges for the tech and data industry.
"We are denying ourselves access to the talent that is out there and the great value they can bring to organisations," said Gillian. "What we have to ask ourselves is are we doing the most we can, such as through staff retention, values, images in brochures and who features in events we run."
Rob added: "Scotland has become such an amazing place of talent, but the challenge is keeping up with the global workforce and ensuring we continue to attract talent. While many innovative and enlightened employers are actively addressing this, the scarcity of skills, resource and talent may force change among other leaders. The hunter has become the hunted as talented individuals have a huge amount of choice when it comes to where they want to work."
Talking about Brexit, Paul said: "Pre-pandemic, people were thinking about how they were going to get talented people from Europe and the thought was that we would go down the visa scheme route. But the pandemic has shown there is so much more trust, allowing people to work anywhere, while technology has made remote working much easier.
"We have now opened the door not just to Europe but around the world, and that applies to people in the UK as well."