Landwood Group raises the bar for women in property with new menopause policy 
Property and asset experts Landwood Group has strengthened its commitment to sweeping away barriers to female progression within the property sector by implementing a new menopause policy. The approach sees menopause formally classified as a health condition – with those experiencing its symptoms entitled to identical rights and support of anyone suffering from illness.
The policy – based on guidelines from the Chartered Institute of Personnel And Development – will give employees the right to propose changes to their working conditions to support their specific needs, such as updated hours and location.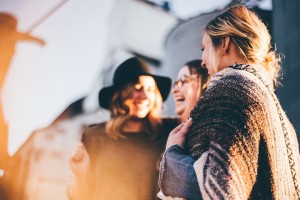 It comes as Manchester-based Landwood continues to outpace the industry in terms of inclusivity – by having a 50/50 gender split among both its four executive directors and the six directors of its four service lines. Landwood Executive Director Anna Main comments: "The property industry has long had a reputation for not being particularly female-friendly, and for good reason.
"Too many women find themselves forced to turn their back on the sector as a result of inflexible policies and working practices that are stuck in the dark ages. At Landwood we're committed to nurturing and retaining the very best talent in the industry. Implementing our new menopause policy is just one of the ways we can continue to demonstrate how seriously we are striving to set new standards for inclusivity."
The menopause policy is the latest measures Landwood has introduced to reduce the barriers that can prevent women progressing within the property industry. It follows the introduction of a flexible working policy, to allow parents to both set their own hours and location of work to fit around childcare commitments.
Landwood Group Managing Director Mark Bailey comments: "At Landwood, we are immensely proud to be so far ahead of many property businesses by having women make up a third of the senior leadership team in total. And we remain determined to keep refining our policies and practices in order for us to remain a stand-out example to others in the industry. But, it is not through initiatives alone that we have come to be trusted by so many clients. It is also as a result of the stand-out results we produce for them across our four service lines of property auctions, asset management, recovery & valuations and project & building consultancy."