Law At Work (LAW), the employment law, HR and health & safety specialists based in the Central Belt, has announced the acquisition of leading Aberdeen HR and Employment Law firm, Empire. The combined firm brings LAW's strong Central Belt client presence together with Empire's market-leading position in the North-East to become Scotland's leading consultancy, within the top five in the UK.
This transaction, which follows LAW's acquisition of Square Circle HR in 2016, will see the new firm boast close to 1,000 clients UK-wide, with a projected combined turnover of £5.5m. Law At Work have set their sights on taking an even bigger bite out of the £300m UK regulatory consultancies market as the now combined heritage has the potential to be a powerful presence not just in Scotland, but across the UK.
Law at Work and Empire have been pioneers in bringing fixed fee services to businesses facing legal and regulatory challenges for more than a decade. Clients of the newly combined firm will benefit from added knowledge and experience in existing sectors coupled with expertise in new areas. The new group will have 70 staff across offices in Glasgow, Edinburgh, Aberdeen, and Inverness providing nationwide coverage.
The new firm has plans to grow the business in both the North East and Central Belt regions. Signalling a commitment to future business growth, the deal will see Empire founder and chief executive officer Steve Cook, and current managing director PJ Chalmers, joining the board and becoming shareholders in LAW.
Magnus Swanson from LAW (pictured left), Chairman of the new group, said: "It is a great opportunity for us to provide the best support for UK businesses to meet the rising challenges of legal compliance while having the certainty and transparency of fixed fees. From GDPR to tribunals and health & safety compliance, pressure on busy employers has never been greater."
"The combination of the two businesses will enable both LAW and Empire clients to access new enhanced services. Businesses want advisors they can trust and this deal brings together two trusted advisers in their distinct markets to form the strongest consultancy in our field in Scotland."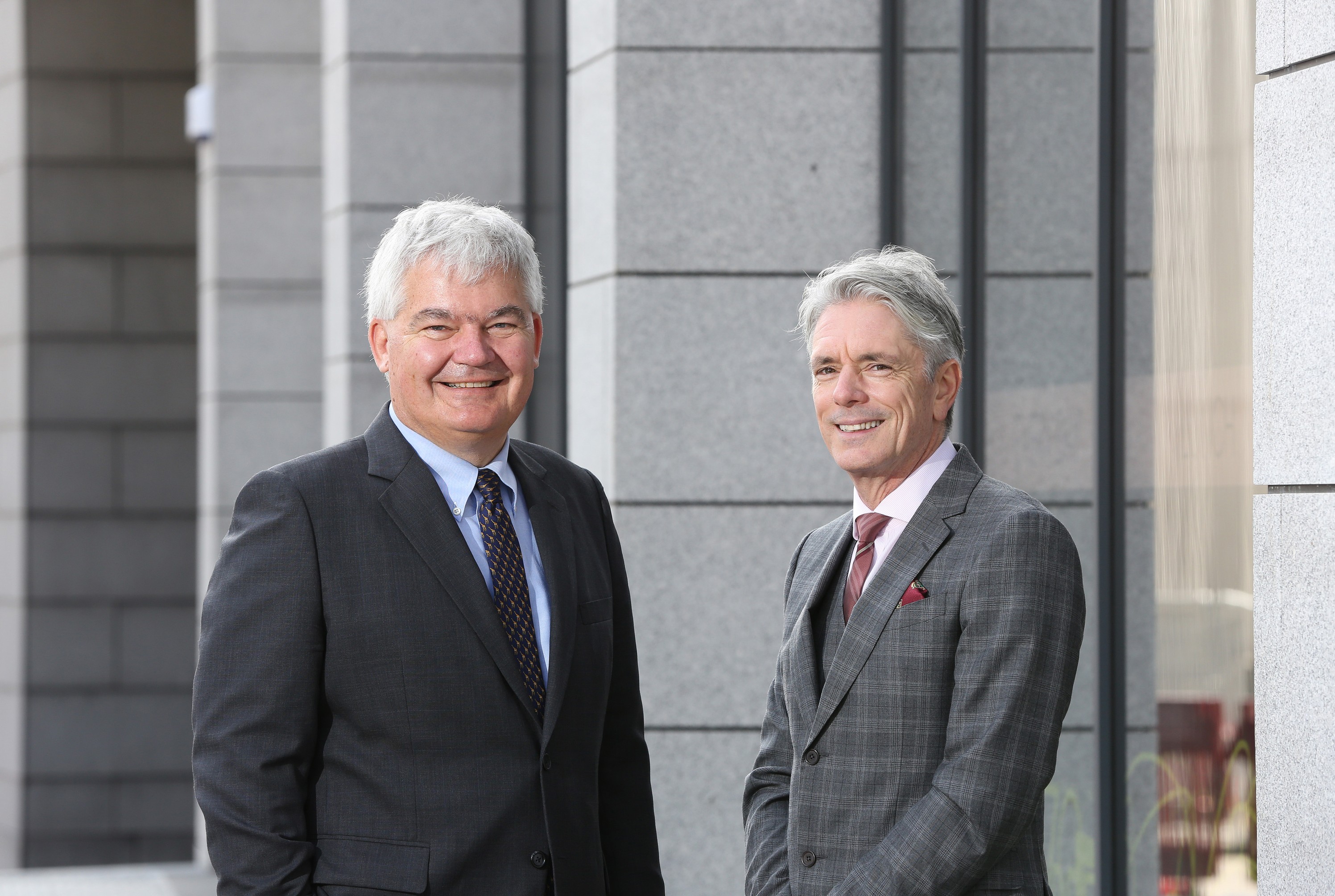 Empire, established in Aberdeen in 2005, has expanded steadily through the years servicing clients, many in the oil and gas industry, across Scotland and the UK to become one of the leading independent employment law and HR companies in the North East of Scotland.
New Group MD, Steve Cook from Empire HR (pictured right), added: "We are two businesses which have known each other well for many years. We share the same aims and objectives: allowing clients to get on with growing their business, while we take their legal and compliance worries away. We are both already best in class but, through a combined offering, are now better placed than ever to set the standard others can only aspire to."
For LAW this follows record success in the first half of its financial year with revenues up 30% on the same period last year. LAW's latest annual customer service survey also confirms the company's overall performance producing the best-ever results according to the Net Promoter Score – a Harvard benchmark of excellence – indicating significant loyalty across their client base.