LFC appoints new equality, diversity & inclusion leader
Liverpool Football Club has appointed Rishi Jain as the new Senior Equality, Diversity and Inclusion Manager. Jain will lead the Club's important ED&I work as part of its overall Red Together strategy, which encompasses all equality, diversity and inclusion activities, driving its ambition to be the most inclusive football club on and off the pitch.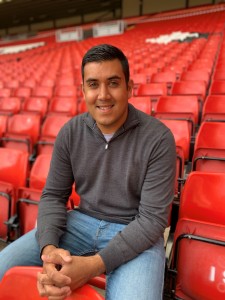 With over 15 years' experience, he has been named on the Global Diversity List as a Top 20 Diversity Professional. His previous work led to wide-ranging recognition at the European Diversity Awards 2019, North West Football Awards 2019 and Inclusive Companies Awards 2019 – that's in addition to being awarded with the Premier League Equality Standard Advanced Level in the same year. He has also held roles at Kick It Out, Manchester United and The FA's Inclusion Advisory Board.
Jain (pictured) is thrilled to be reappointed at the club. "Being raised in Liverpool and having such a strong connection to the city, I'm delighted to be re-joining LFC. The club is built on a rich history of supporting people from underrepresented backgrounds and supporting those who need it.
"To have the opportunity to use the experience and knowledge I've gathered during my career to further lead the way in this important area here is something I'm really passionate about. I can't wait to get started," he added.
Lynne Stockton Howard, Senior Vice President HR added: "We are thrilled to have Rishi back at the club to lead our vital Red Together strategy.  He has dedicated his career to championing diversity and inclusion and knows how the power of football can have such a positive impact across society and its local communities."