RECOMMEND A FRIEND?: Almost nine out of ten workers would not recommend their employer to a friend
In a study by employer brand specialists Chatter Communications, which questioned over 2,000 employees across all levels of experience and from a wide range of sectors and industries, more than eight out of 10 people on an average company's workforce would not encourage someone to apply for a role where they work.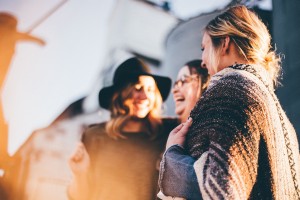 Nine out of 10 (88 per cent) said they would not be able to explain to someone outside of the company why their employer was good to work for. Those in professional services, media/creative industries or tech positions were slightly more likely to be able to explain why they liked working for their current employer, whilst those in retail, social care, driving roles, hospitality and production positions were least likely.
When questioned about their most recent recruitment experience, the Chatter research revealed that only 33 per cent of people felt the experience was a positive one. Fourteen per cent went so far as to say it was terrible.
Those in healthcare, social care and IT/technology were more likely to have had a positive experience, with between 43 to 46 per cent saying they felt it was handled well by the company. Scientific/R&D roles scored even higher at 53 per cent. Applicants to hospitality or customer service roles were most likely to have had a negative experience, as were those applying for managerial positions.
One in 10 respondents (11 per cent) said they had experienced a negative interview where gender bias was obvious. That broke down into nine per cent of men and 12 per cent of women. Eight per cent of women and five per cent of men have been asked about their plans to have a family in an interview.
A staggering 86 per cent of both men and women believe their workplace is not good at tackling equality, diversity and inclusion.
Paul Ainley, managing director at Chatter, said: "At a time when recruitment is harder than ever, if your existing employees aren't helping you attract new team members, or are even actively working against you, bringing new talent on board is going to be much tougher. What this research shows is that there is a disconnect between an organisation's desired employer brand and what the workforce are seeing and feeling. Every organisation has an employer brand – but for those not actively managing it, it just means other parties are writing it for them. We live in a time when all employees are potential spokespeople for your company and word of mouth has never been more powerful.
"Having a strong employer brand can make a huge difference when it comes to not only attracting, but retaining the best people. Given the current financial situation, a lot of companies will need to tighten their belts when it comes to big pay offers – and salary on its own is rarely ever enough. Companies are going to have to look at everything from career and development opportunities and flexible working to having more inclusive cultures in order to stand out from the crowd and be the employer of choice."