The Hr NETWORK Conference 2017 which will once again being sponsored by Tesco Bank, will showcase the theme of 'Women in Leadership'. This particular topic has gathered huge interest in recent months and Hr NETWORK is extremely excited at the prospect of showcasing some of the best examples of women in leadership roles throughout Scotland and the wider UK business landscape.
The Hr NETWORK Team is working on the breakout sessions for next years' Hr NETWORK 'Women in Leadership Conference taking place in Edinburgh on Thursday 11th May 2017 and will publish a full speaker programme in due course.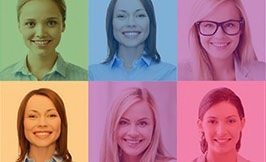 Key Details:
Event: Hr NETWORK Conference & Exhibition 2017
Date: Thursday 11th May 2017
Venue: Grosvenor Street, Haymarket, Edinburgh, EH12 5EF
Registration: 8.30am till 9.20am
Refreshments: Booking includes morning and afternoon refreshments & lunch
Close: 4.50pm
The cost for attending the Conference in May 2017 is: HR Practitioner £125+VAT and Non-practitioner £195+VAT. Please note that these costs are for early bird bookings from 1st January to 28th February 2017. From 1st March 2017, the costs will increase to £145+VAT and £235+VAT respectively.
The online booking form for the 2017 Conference is not yet available however delegates can register their interest which will secure the early bird booking discount, please click the email link below and provide us with your details and we will notify you of the breakout sessions as soon as they are available.
Topics will be confirmed as soon as possible. When confirmed, the Conference Planning Team will contact delegates with details of each session to ensure that they can choose their preferred topics.
If you have any enquiries with reference to the Conference including delegate, sponsorship or exhibitor enquiries, please contact the Conference Planning Team on Tel: 0131 625 3267
or email: subscriptions@hrnetworkscotland.co.uk