4 WEEKS TO GO! – Virtually getting together again
Today marks the '4 weeks to go' stage for this years hugely anticipated Virtual Hr NETWORK 'Strategic Workforce Planning' and 'Leading Out of Lockdown' Conference & Exhibition 2021 which will take place ONLINE in a full studio broadcast on Thursday 13th May 2021. As well as the Conference offering 6 'Live' Keynote sessions online on the day, this exciting event, which will attract around 500+ online delegates, offers 8 'ON-DEMAND' Breakout video speakers – available on the Conference 'Catch-up' platform for up to 28 days after the Conference Day.
STRATEGIC WORKFORCE PLANNING
More now than ever in the wake of COVID, the strategic workforce planning process sets out critically important information on a wide range of key people development areas such as talent attraction and recruiting the best talent, area's of productivity, attrition and other risk factor's and creates a environment where people can thrive in line with the business' success.
LEADING OUT OF LOCKDOWN
With the unprecedented challenges and the economic catastrophe brought on by the COVID-19 pandemic, the Conference will feature incredible examples of how HR and business professionals have dealt with these challenges and pivoted their people practice to ensure that new working practices support the people strategy in UK businesses across all sectors.
Speakers from a range of award-winning organisations who have created and implemented a sustainable strategic workforce plan and are reaping significant organisational benefits, that despite the obvious pressures on the economy, have led to increased productivity, enhanced job satisfaction and gained a clear competitive advantage in their marketplace, will provide valuable insight into implementing a successful strategic workforce plan in a post-COVID world.
'LIVE' KEYNOTE SPEAKERS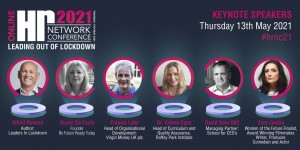 This hugely exciting event has attracted delegates from around the world including Europe, Canada, America, Australia and even The Gambia so far, as a result of it being available online and with 4 weeks still to go until Conference Day, the organisers are anticipating more countries to join up and in doing so exceed the delegate numbers from all previous Conference events hosted by Hr NETWORK.
ON-DEMAND VIDEO SPEAKERS
A wide range of Video Session speakers have been confirmed for the Conference also including:
Steve Heapy, CEO, Jet2 and Jet2 Holidays
Major General Tim Hyams OBE, Army Officer, British Army
Louise Scott & Kirsty Ritchie, Co-founders, Mind & Mission
Christian Arno, Founder, Pawprint
Ruth Gladwell, HRBP, Navigator Employment Law
Simon Lyle, Managing Director, Randstad RiseSmart
Therese Procter, Senior Consultant, OrgShakers
Commenting on the benefits for Hr NETWORK and their delegates, with the Conference being online only this year, founder of Hr NETWORK Lee Turner said: "It is extremely exciting to see the numbers of delegates we have at this stage. With four weeks to go, it's even more exciting just how much interest we have in the Conference from outside the UK, due mainly to the event now being completely online and will be broadcast as a full studio Conference event with lighting and sound specialists."
However Lee is cautious about getting too carried away with what he calls his 'big chance to recover from COVID' event, despite all the excitement surrounding their new found delegates from around the world. He said: "With the promise of greater delegates numbers attending, we are hopeful of making a recovery although most people will know that the revenues generated in hosting an in-person Conference are far greater than hosting an online only event, in some cases three times greater and therefore in order to even get close to a reasonable recovery, we need to treble the numbers of online delegates we have hosted in previous years."
Lee and his team are encouraging the entire HR community, which they have served and supported for over 15 years, to answer the call for support and sign up and attend this hugely exciting event which takes place on Thursday 13th May. For as little as £55+VAT, delegates will be able to access:
Six 'LIVE STREAM' Keynote Speakers
Eight+ Breakout Speakers (Pre-recorded)
Full Studio Broadcast & Animations
Delegate Profile Information
Interactive Networking Area
Live Chat
Online Exhibitor Area and Video Meeting Access
Social Media Wall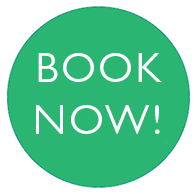 Full terms & conditions for booking are available on request along with details for payment options and the booking form is available to BOOK NOW!
For further information on sponsor and exhibitor options, please contact the Conference Planning Team on Tel: 0131 625 3267 or email: subscriptions@hrnetworkscotland.co.uk