Multi-utility connection service provider Energetics has continued its strategy of investing in business management expertise to support future growth, with the appointment of HR Director Amanda Miller.
Amanda will be based at the company's headquarters in Hamilton, near Glasgow. She has more than 20 years' HR experience working in the manufacturing, financial services and banking sectors, working for companies including Tesco Bank and BNP Paribas. She joins Energetics from Offshore Renewable Energy Catapult, where she was Head of HR.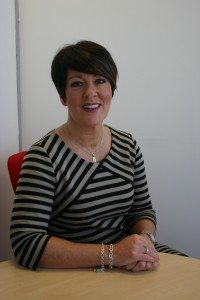 "Energetics is entering a very exciting period, with fantastic people working for the company and huge opportunities in a buoyant market," Amanda said. "I joined the company because I believe employee engagement, people management, recruitment and people development are vital if we are to take the business to the next level.
"Staff numbers have increased steadily over the past couple of years, to more than 400, and the company's commitment to creating jobs, training and apprenticeships for people local to the company's ten offices and depots across the UK is at the heart of future strategy."
Amanda will be focusing on ensuring HR structures and systems are fully integrated with day-to-day operations, as part of her employee engagement plans, along with a recruitment and training drive.
"There is a skills shortage in the utilities industry and so, alongside recruitment, we will be growing our own talent through our multi-utilities craftsperson apprenticeship scheme, as well as through staff training and development," she explained.
Commenting on Amanda's appointment, Energetics CEO Bill McClymont said: "Bringing specialists such as Amanda to the business is vital if we are to maintain our position as a major player in the UK's independent utilities connections industry. We are delighted she has come on board.
"Energetics' senior management team recognises that in a tough recruitment market, it is vital that we engage with, and invest in, our staff, if we are to continue to be successful. Ultimately, I want Energetics to be a company that attracts the best people, who share our ambition and who want to develop their careers with us."