Hr NETWORK Magazine supports Love Your Employees with the publication of the annual Employee Wellbeing Report for 2021.
Each year, Love Your Employees interview 300 randomly selected senior HR decision makers, to capture their opinions and perspective on employee benefit provision. Companies taking part in the annual research can range in size from 30 to 70,000 employees, in a wide variety of industry sectors throughout the UK. In addition, the research is supplemented with desktop analysis that benchmarks benefit provision which this year included 1884 companies.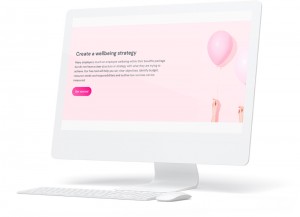 The last year has been incredibly hard and disorientating. People are questioning their life in a different way than they would have done prior to the pandemic. They are considering where they want to stay and valuing houses with gardens and a room to use as an office. They are questioning how they want to work, many no longer wanting to spend 9 to 5 in an office 5 days a week. Trends suggest that while employees still value a good pension and healthcare benefits, other lifestyle-based benefits are becoming increasingly popular. Interest in family protection, and the benefits of critical illness in the event of long-term illness and access to mental health support, which is under pressure has increased.
Many employers are turning their focus to issues such as mental health in the workplace, or creating financial education programmes to help employees manage their finances to reduce money worries, because they know this impacts on happiness and productivity.
The publication of the report coincides with the announcement of the winner of the Love Your Employees sponsored Health & Wellbeing Award 2021 in this years Hr NETWORK National Awards, which will be announced along with 14 other categories at the annual Gala Dinner taking place in Glasgow on Thursday 25th November 2021.
Get your free Wellbeing Report
By registering on the Love Your Employees platform, you will receive a free copy of the 2021 Employee Wellbeing report.