More women than ever thriving in previously male dominated industries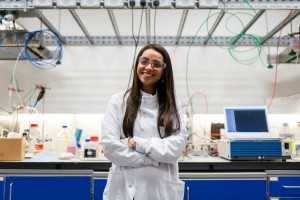 Women now take up 26% of STEM employees, specifically Mathematics and Physical Science Sectors, a remarkable shift that can help inspire women looking at non-traditional career paths. Plus, with women in the UK 38% more likely to go to university than men; female students are starting to take on more traditionally male subjects such as engineering and computer science.
Women are moving in and paving the way for traditionally male-dominated industries, with the representation of women rising across the UK workforce increasing along with a rise in female entrepreneurs over the last few years. This International Women's Day Fresh Student Living has undergone research to discover what areas women are thriving in and paving the way for women in future.
Women in the UK are now beginning to gain confidence in their academic abilities, allowing them to pursue high education ambitions.  The number of students studying law has been steadily increasing for years, with more than double the number of female law students than men who have accepted a place to study law in 2019 -2020.
The gender pay gap has also decreased; in 2020, women were paid an average of 6.5% less than men, compared to 12.1% for full-time workers in 2015. Tackling stereotypes will encourage women to enter more male-dominated subjects and industries later in life. The essential tips for tackling these stereotypes are:
Get to them early – A lack of skills and confidence are a reason for opting out of typically 'male subjects'; by changing this perception early and offering hands-on learning, young girls can start to feel confident in their abilities. Bust the Stereotypes – Dispel any myths and misconceptions that dissuade young girls from studying 'male' subjects in school. Female role models – Young girls can be put off STEM and IT careers due to so few role models. Mentorship is a vital role in setting females on a path to confidence and success.