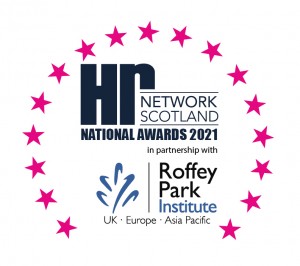 Diversity & Inclusion Award of the Year
Sponsored by:

Introduced in 2019, the Diversity & Inclusion award reflects how vitally important it is for organisations to create the conditions where diversity is valued and equality promoted, reinforcing an inclusive culture in today's modern workplace. The new award is aimed at organisations that show commitment to building a fair and inclusive culture for all. Judges will seek evidence of diversity & inclusion strategies/initiatives that demonstrate impact beyond simply meeting legislative requirements relating to protected characteristics. Judges will also seek evidence that shows how actions have made a real difference to people as well as the wider organisation over the past twelve months.
Award Nomination Criteria
Typical Nominees: Nominations will either be on behalf of the whole organisation or will typically be senior managers or specialists responsible for the overall planning and implementation diversity & inclusion. Such individuals may not necessarily be members of the HR/OD function. Nominees will be nominated by the Chief Executive or relevant Executive Director.
Executive Summary:
Please provide a summary of your category nomination in no more than 500 words.
Supporting Evidence (essential):
Evidence that diversity and inclusion is embedded in the culture of the organisation
Evidence of measurement, monitoring and evaluation of the D and I strategy throughout the organisation and that it is driven from executive level down
Evidence that the organisation has focused on its goals and targets to deliver its vision for a fair and inclusive environment for all
Evidence to show the organisation's commitment to attract new diverse talent whilst encouraging and supporting existing diverse talent
Evidence of groups and networks set up to support the D and I initiatives and that diverse talent feels supported by the appropriate networks
Virgin Money UK is the UK's sixth biggest bank offering a true alternative to the status quo in banking. Operating under the Clydesdale Bank, Yorkshire Bank and Virgin Money brands, they are the only Bank outside the 'Big 5' that boasts a genuine full-service retail and SME capability serving over six million customers across the UK through an omni-channel model of services. Their ambition is to offer the best service in UK banking, providing customers with market-leading functionality and innovative products, supported by robust technology and an inclusive, first class, personal customer experience. Customers are at the heart of everything they do and their people are dedicated to providing the best service possible to the communities in which they serve.