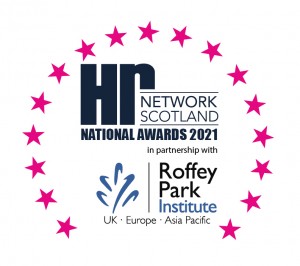 Corporate Responsibility Award of the Year
Sponsored by:

Award Nomination Criteria
Typical Nominees: The nomination will normally be the whole organisation. The goal of Corporate Responsibility is to embrace responsibility for a company's actions and encourage a positive impact through its activities on the environment, consumers, employees and communities within which they operate or have an impact. The Corporate Responsibility Award recognises those organisations and their associated partners who have implemented a highly successful and impactful CR campaign to date. The award also recognises the effective communication surrounding the CR approach and what employee engagement benefits have been realised by the organisation through its CR policy. Judges will be looking for organisations to match the rhetoric with real world practice that makes a positive impact. The Judges would expect to see evidence of commitment to the UN Sustainable Development Goals or Scotland's Fair Work agenda or as an accredited Living Wage Employer.
Executive Summary:
Please provide a summary of your category nomination in no more than 500 words.
Supporting Evidence (essential):
Evidence to support that the corporate responsibility strategy has full stakeholder engagement 

Evidence demonstrating the organisation's commitment to social inclusion 

Evidence to show that the organisation continues to uphold its true values and ethics in line with employee, customer and shareholder expectations

Evidence of impact on the communities served 

Evidence of the impact on the business bottom line
Benefits of sponsoring this category:
By sponsoring this category, you are directly supporting the HR community in Scotland. Hr NETWORK has been committed to supporting HR professionals and those closely associated with this vibrant and energetic community for more than 13 years.
Sponsoring this award category will enable you to:
Promote your employer brand or products & services directly to the HR and business community across Scotland
Enjoy rich content media coverage within Hr NETWORK magazine
Showcase your brand throughout the year and at the Awards Gala Dinner
Enjoy networking with a range of influential HR and business professionals
Stand out from your competitors by showcasing your company's commitment to supporting HR and business professionals across Scotland
Build on your organisations' credibility by supporting events which specifically support HR and business professionals across Scotland
Entertain your key clients in a professional and credible environment
Opportunity to present your sponsored category in the presence of 800 HR and people professionals
For further information please contact the Awards Planning Team on Tel: 0131 625 3267 or email: awards@hrnetworkscotland.co.uk