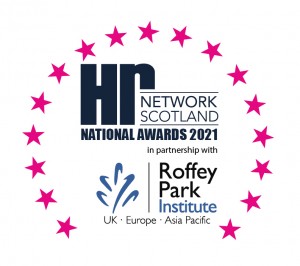 Sponsored by:

Award Nomination Criteria
Typical Nominees: Nominees in this category may be an established HR Team, or alternatively may have come together to form a team to complete a specific project. Nominees will be nominated by their HR Director or senior Manager who has responsibility for HR within the organisation.
Executive Summary:
Please provide a summary of your category nomination in no more than 500 words.
Supporting Evidence (essential):
Evidence of working effectively as a team and delivering results across the organisation
Evidence of creating and delivering bespoke solutions designed to support the goals and business strategy of the organisation
Evidence of how the outcomes from the team are measured and evaluated by the organisation
Evidence of CPD of team members
Evidence of the overall value of the team to the organisation including examples of the team "going the extra mile"
Navigator is Scotland's leading legal services practice specialising in Employment Law, Human Resources, Health & Safety, Data Protection, GDPR and Immigration Law. From their offices in the West End of Edinburgh, they support clients across the UK which operate across a broad spectrum of sectors. They provide legal advice, conduct employment law, health & safety and GDPR audits, write policies and procedures and represent at employment tribunal. They also write and deliver bespoke training and development sessions on a range of topics that can be tailored to your needs.